'Tis the season! The holidays are upon us! And what better way to celebrate than with family, friends, or coworkers, over delectable holiday cuisines? Corazon Catering's catering service is designed to relieve you of the burden of menu planning and to satisfy your holiday event with delicious and flavorful food that celebrates the beautiful season. The days of bland and unhealthy catered meals are over; in their place, Corazon Catering introduces a vibrant selection of fresh, healthy, nourishing, and delicious food that everyone in attendance will enjoy. Corazon Catering's qualified team, extensive menu selection, and wholesome food will make your upcoming holiday event one to remember.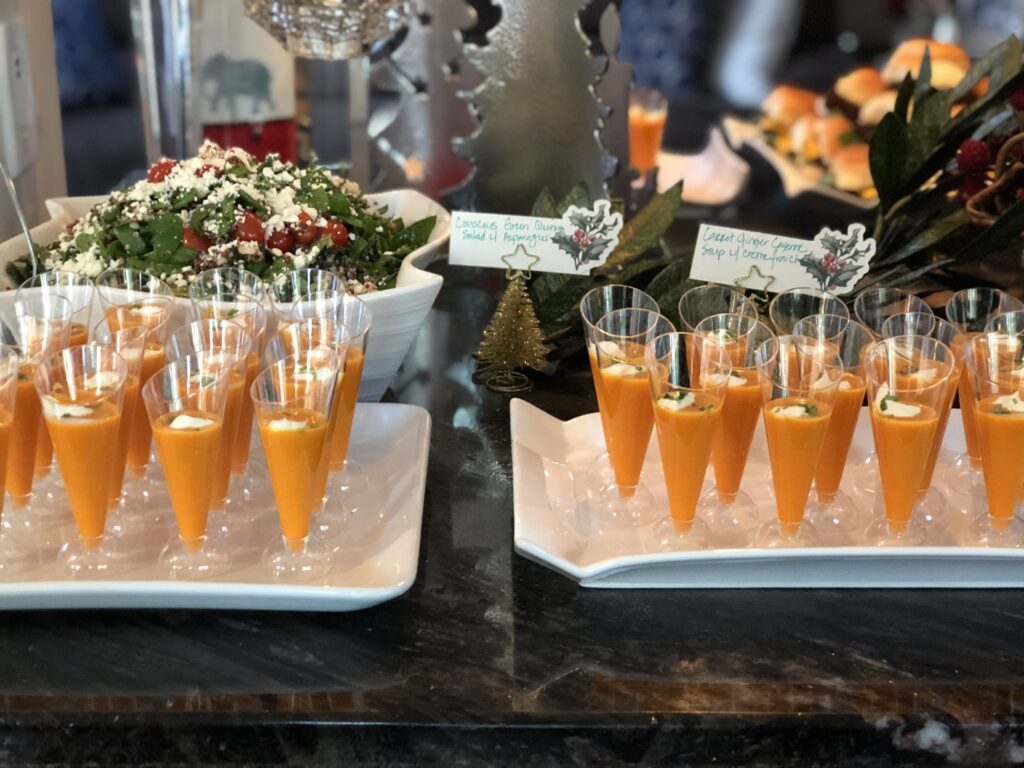 Corazon Catering offers three excellent package options to choose from. Begin with a more relaxed, less formal, casual holiday party at your home or office. The Business Catering Service package includes one main entree and one side salad individually packaged. This straightforward package is ideal for any lunch or small business gatherings of 10 to 12 people. The bundle is ideal for brunch meetings or small-scale corporate holiday celebrations.

The second option is a Buffet Catering Service package, which includes a small menu consultation, one main entree, one side salad, one side dish, one dessert, cold drink service, and full delivery and buffet setup with all the necessary fixings. This bundle is ideal for holiday or corporate gatherings, luncheon events, client appreciation ceremonies, medium-sized family get-togethers, Friendsmas, or other similar occasions. For a more formal holiday gathering, the Executive Catering Service package is ideal for large family gatherings or a company Christmas party. This package includes a concierge, a menu and event consultation, one main entree, one side dish, one side salad, one specialty dessert, full drink service, delivery, and setup. This more formal package is ideal for large businesses or special events that require a host.
Corazon Catering strives to alleviate the stress of holiday preparations. Corazon Catering guarantees exceptional service and incredible dishes that you will be proud of and that your guests, coworkers, friends, and family will be talking about for years to come. Visit www.corazoncatering.com or call (657) 346-2066 to begin planning your upcoming holiday event today. The best way to celebrate the holidays is with Corazon Catering.