Directed by Valerio Zanoli, Not to Forget is a feature film from the United States that received critical acclaim upon release, ultimately garnering over 100 awards worldwide. The film features a stellar cast that includes Karen Grassle and five Academy Award winners. It chronicles the transformation of a self-centered millennial, who is sentenced to take care of his grandmother with Alzheimer's.
Not to Forget is delicate and ultimately inspiring. It provides an honest look at the uncomfortable and unfamiliar territory of dementia, and more specifically of Alzheimer's. At the same time, it reminds us of the importance of creating and preserving memories; it celebrates family and caregivers; it explores the feelings and difficulties of coping with the death of a loved one; it promotes the themes of forgiveness and faith that run deep throughout the narrative; it becomes a journey that leads the main character as well as the audience to (re)discover the true meaning of family.
Not to Forget is a powerful movie that will move audiences everywhere to tears. It is not only a win from a thematic and narrative perspective, but also excels in its technical aspects. The acting is fantastic all around. The music by Marco del Bene is wonderful. From the cinematography to the costumes to the interior of Grandma's house, every visual aspect feels perfectly aligned with the essence of the story.
We had the opportunity to watch Not to Forget at the Chinese Theatre in Hollywood, where Italian-born director Valerio Zanoli received an Excellence Award for his work. The film was praised by the most prominent Alzheimer's associations: Women's Alzheimer's Movement defined it as "heartfelt and moving," and a representative of the Cleveland Clinic Lou Ruvo Center for Brain Health added that "the storyline in present day is extremely well-done and bursting with different emotions. Sweet and funny, tearing up at the realness it portrayed."
The Consul General of Italy in Los Angeles was in attendance of the ceremony:
Filmmaking represents one of the most powerful tools we have to discuss and create awareness, also around delicate and somehow disturbing topics. Memories of our past are essential, not only for us to be able to imagine our future but also to understand who we are and where we come from. Valerio Zanoli's Not to Forget is an authentic tribute to the importance of storytelling and the relevance of care giving. It is literally the living proof that filmmaking can make a difference.
The Director of the Italian Institute of Culture in Los Angeles continued:
The abundance of memory, through the proliferation of selfies, videos and status updates, paradoxically risks diminishing the value of memory itself. Valerio Zanoli's film, on the other hand, demonstrates the profound meaning of testimony, a value that goes beyond its simple physical trace and is expressed in the action of taking care of one another. Not to Forget, close to the sensibility of the countless people who have been affected by this and any other cruel disease, offers the gift of comfort and solidarity while, at the same time, through the empathic power of the camera, it affirms a fundamental message: Our past and our future are, literally, in the hands of those who are next to us and love us. It is a great responsibility, which, nevertheless, allows us to discover a better version of ourselves.
Director Valerio Zanoli dedicated his Excellence Award to all caregivers:
This award is not only to celebrate a film, but also and foremost to give us hope and strength so we can continue in our mission. We are all in this together, and we all need to step up even more. We are all human beings and, deep down, we are all good. We need to take care of each other, because love always comes first and family always triumphs.
DIRECTOR BIOGRAPHY – VALERIO ZANOLI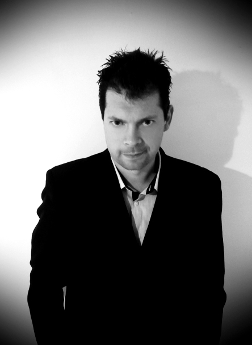 Valerio Zanoli is a film director and producer.
Born in Italy, he graduated from the USC School of Cinematic Arts in Los Angeles and started his career by directing the comedy The Minis.
Since then, his cinematic projects have been raising awareness and funds for important social causes.
His films Hopeful Notes, All You Can Dream, Not to Forget, and the upcoming documentary Homeless are all part of www.LetsMakeADifference.info